About Us
IC Ictas Sakarya Karasu Port Investment and Operating SA was founded joint venture of IC Altyapi and Ictas Insaat to contribute on development of trade in its region.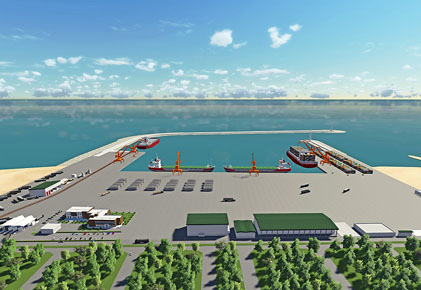 IC Karasu Port
KarasuPort, gateway of Marmara Region through Blacksea, serves on total area of 250.000 square meter. It has 3 berths and 1 dolphin jetty and the depth is 11 meters in port.
Thanks to the strategic location of KarasuPort, the vessel traffic in Bosphorus strait lessens. Additionally, transportation costs and transportation time decreases by KarasuPort.
The hinterland connections include Kocaeli and Sakarya cities which have high shares in Turkey's GDP. KarasuPort's road and rail connections link it to the country's major markets, providing customers second to none logistics solutions and quality service.