Ro-Ro Services
KarasuPort has 3 berth for handling Ro-Ro cargoes. Discharging and loading services are provided to 3 Ro-Ro vessels simultaneously. The port, which can serve vessels with rear ramps, quarter ramps and starboard side ramps has a yearly vehicle handling capacity of 110,000 units.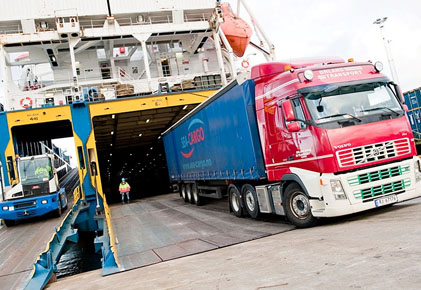 IC Karasu Port
Liner service is provided to customers with scheduled Ro-Ro vessel voyages to ports in Black Sea countries. The inspection (upon demand from Customs Directorates) of Ro-Ro vehicles arriving at KarasuPort is conducted fast and efficient with the X-Ray machine available in the port.
Inspection of Ro-Ro vehicles arriving to port is done quickly and efficiently thanks to the X-Ray device located in the port.